Broadcast to all stations
Broadcasting to all sub stations is possible.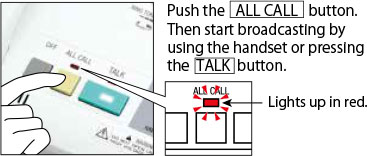 A pretone is heard at all the sub stations before the broadcast.
Group broadcasts to selected stations
Broadcasts limited to selected classrooms are possible. Push the station selector button(s) for the target sub station(s).

Group broadcasts can be made to up to 5 sub stations.