THE SCENARIO:
To protect their employees from airborne germs, owners of a local ski resort installed glass germ barriers at each of their five ski lift ticket counters. To help isolate each transaction, they also installed outward facing dividers. This reduced being directly face‑to‑face with customers, but staff still found it difficult to clearly hear through the partition.
The same issue was experienced on the customer's side; they were unable to understand the staff opposite the glass. Staff at the resort quickly realized they needed a method to talk through the glass without decreasing its effectiveness as a germ barrier.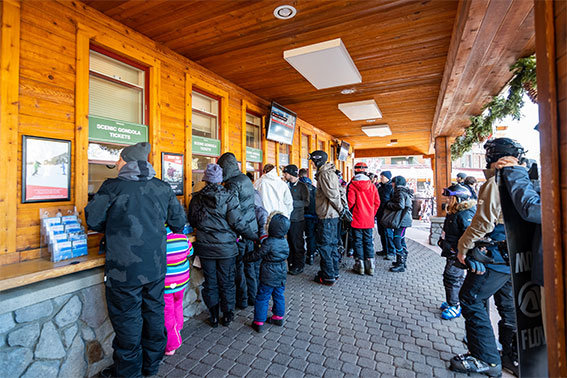 THE SOLUTION:
Resort owners selected a high-quality security window intercom for each ski lift ticket counter. The system's acoustic tubing used the germ barrier to reflect the sound, making it easy for customers to hear their final ticket cost and other staff instructions.
Without having to cut holes, the acoustic tubing was mounted directly to the skiers' side of the glass using double‑sided tape. This maintained the integrity of the germ barrier while allowing resort staff to see their customers.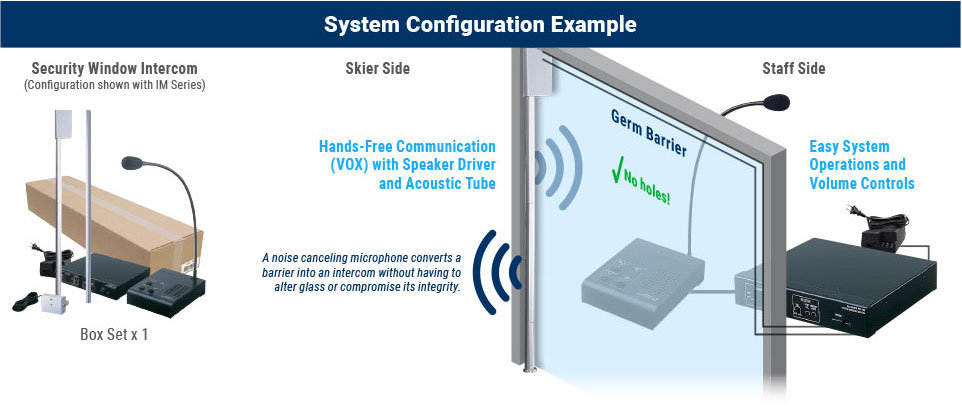 Read the full Solution Showcase here.
Written by Jennifer Magel
Graphic Designer/ PR Specialist