THE SCENARIO:
A local sports bar chain had multiple locations that catered to a mixed clientele. The various locations offered televised sporting events, along with hosting pool and dart leagues. Many of the bars were in rough neighborhoods and had been the victim of robberies. This made the owners realize they needed to increase security across their multiple properties to keep staff and customers safe.
Most of the buildings were windowless with a single entrance for patrons, as well as a back door into the kitchen for deliveries and trash disposal. The owners wanted to lock both doors to control customer access and record all visitors in the event of a problem.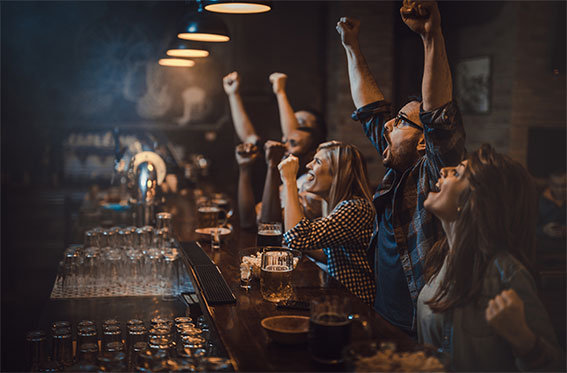 THE SOLUTION:
The bar owners selected a video intercom to provide audio and video at both entrances. The system recorded snapshots of each call which could be provided to law enforcement in the event of a problem.
Master stations were mounted behind the bar and in the kitchen by the back door, allowing both doors to be locked for visitor screening. An external camera was connected to provide a wide view of the back alley to complement the identifying view of the video door station. To ensure the bartender was aware of patrons calling to request access, lights were installed in several key locations throughout the bar which would activate upon a visitor calling.

Read the full Solution Showcase here.
Written by Jennifer Magel
Graphic Designer/ PR Specialist