THE SCENARIO: 
A community in a large multi-building apartment complex required a video intercom to provide tenants a method to screen visitors. The complex had 14 high-rise buildings, of which each building had a main point of entry and 52 separate apartments. To meet the security requirement, all tenants needed the ability to see visitors and speak with them before buzzing anyone inside.
The association in charge of security wanted tenants to be able to call the concierge in their respective building. They also wanted each tenant to have an interior video intercom and a mobile app to answer calls from their building's entrance station. The mobile app would allow on-the-go tenants to screen visitors, which would help maintain a more secure building even if they were not at home.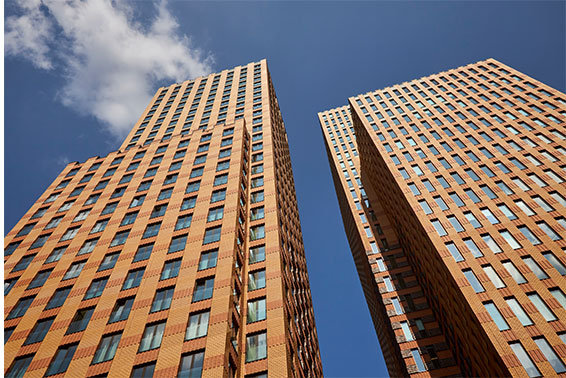 THE SOLUTION:
All 14 buildings were outfitted with an IP multi-tenant video intercom, which gave tenants and concierge personnel a safe way to identify visitors prior to unlocking any entrance. The concierge locations had a video guard station to answer calls from that building's entrance station or its tenant stations. Each tenant had access to a mobile app to screen visitors directly from their smartphone.

Read the full Solution Showcase here.
Written by Jennifer Magel
Graphic Designer/ PR Specialist