THE SCENARIO:
A historical apartment building was undergoing renovation to attract high-end renters. While an intercom had been previously installed, it ceased functioning years ago. The building's owner recognized the best time to upgrade their system was during the renovation. He also hoped to reuse as much of the existing wire as possible to save on costs while upgrading the intercom.
The owner wanted residents to have the latest in visitor screening technology without sacrificing the look and feel of his century-plus vintage building. For this reason, it was extremely important to have the entrance station at the top of the stoop to blend with the exterior.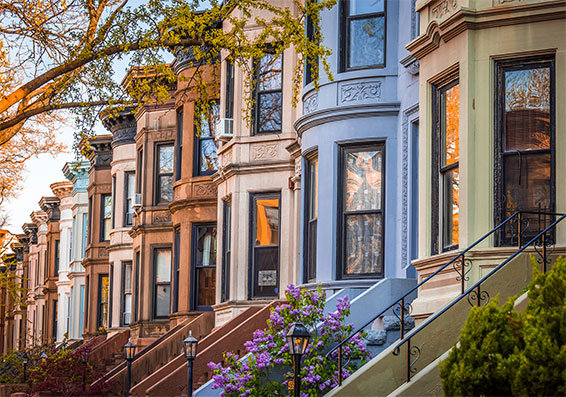 THE SOLUTION:
Saving the owner additional fees, the hired security contractor helped him select a bus‑wired multi-tenant intercom that connected with the building's existing wire.
Assembled using individual modules with removable covers, the system's entrance station was painted at a local paint shop to match the exterior of the building. This helped to maintain the aesthetic appeal of the original façade.
Flexible station styles allowed tenants to safely verify visitors from inside their apartment home. This same flexibility gave the option to add internal communication within each of the four larger apartments on the top floor.

Read the full Solution Showcase here.
Written by Jennifer Magel
Graphic Designer/ PR Specialist