IP technology
Multiple tenant buildings and main buildings can be connected via an IPnetwork to create a multi building system for centralized management.
A maximum of 24 tenant buildings and 8 main buildings can be connected.
Multiple tenant buildings can be combined to accommodate large-scale residential buildings with more than 500 units.
Connects buildings together and enables communication.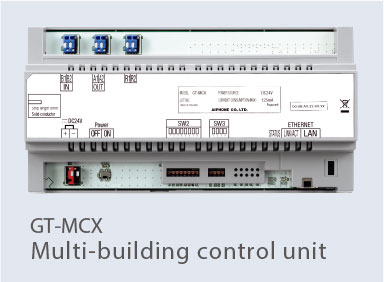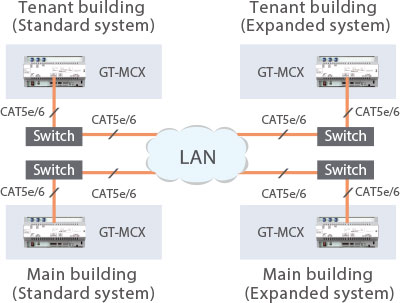 System programming and NFC technology
Easy system setting on a PC or Android mobile device
Settings can be made from a PC or Android mobile device by using GT Setup Tool.
Supported OS:Windows 7, 8.1, 10.*2, 3
Supported Android OS version: Android 5.0 and greater.*4
*2 For operating systems not listed, please contact your AIPHONE distributor.
*3 Windows is a registered trademark or trademark of Microsoft Corporation in the United States and/or other countries.
*4 Android is a trademark of Google LLC.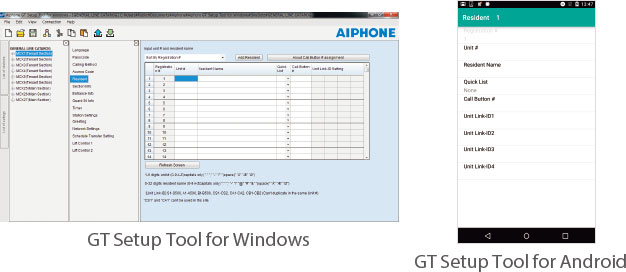 Uploading the setting data
Uploading using an Android mobile device
for GT-DMB-N, GT-DB-VN, GT-MKB-N, GT-BCXB-N (W/NFC reader)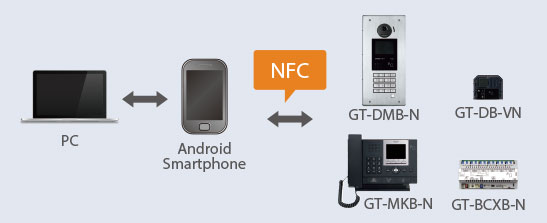 Connecting a unit to a PC via USB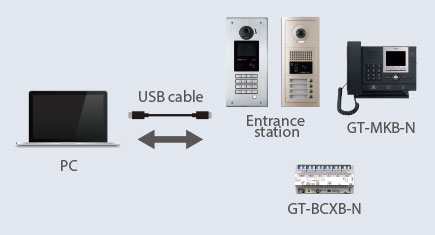 Uploading using a network connection